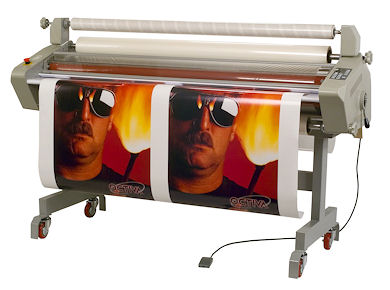 Mounting and Laminating
A great image deserves a professional finish.   We provide a variety of mounting and   laminating choices.
Foam-core – for one time or short term use
Gatorboard – durable for multiple uses
Coroplast – great for real estate signs or special events

Matte, luster or gloss laminates

Grommets, hangers and stands make it easier to display your graphics.