Need a banner or outdoor signage? Participating in a trade show or event?
We stock a complete line of media, ink systems, and toner. All of our products are genuine from all the major print brands.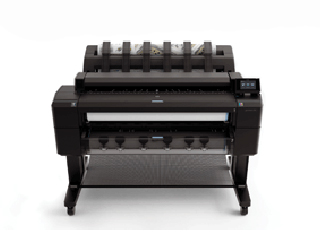 Phipps is not only an HP partner but we also have great relationships with other printer manufacturers. We will get you the best deals on printers!
We have top notch printing services! We can print anything you need. From blueprints, to flyers, to posters. If you can dream it, we can make it.
Printing Products and Services
Phipps Reprographics, Inc.
Recognized by HP for superior customer expertise.
Gold Designjet Specialist Partner 2015
As a Gold Designjet Specilist Partner, you have met high standards of expertise in the board range of HP Designjet solutions.
Gold Designjet Specialist Partners are recommended by HP.
David Lary
Vice President, Partner Development & Programs, Printing and Personal Systems
Large Format Printing
Phipps Reprographics can do all types of printing! Large format is one of our specialties. Get large prints locally here in Cincinnati.
Blueprint Printing
Phipps is still your specialists when it comes to printing your blueprints. We guarantee you will receive fast and quality service!
Send Us Files
Need to send us your artwork for printing? Click here to upload.
Upload Now
Supplies Catalog
Shop tons of supplies offered by Phipps Reprographics
View